Are You Looking For A Stanton, TN Pool Contractor?  Look No Further!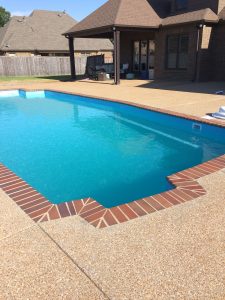 Welcome to Catalina Pools, your premier in-ground fiberglass pool builder serving the Stanton, TN area. Our team of experts is dedicated to providing high-quality custom pool installations that exceed your expectations. As a leading swimming pool builder in the area, we pride ourselves on delivering exceptional service and support to ensure that your pool meets your unique needs and style.
Our in-ground pools are made from the highest quality materials, ensuring they are durable, long-lasting, and easy to maintain. With a variety of shapes and sizes to choose from, we can customize your pool to fit your specific needs and preferences.
At Catalina Pools, we understand that every customer has different requirements when it comes to their pool. That's why we offer a range of custom pool installation services to suit your needs. From adding water features to incorporating lighting, we can create a pool that is truly one-of-a-kind.
Our team of experts is highly trained and experienced in fiberglass pool installation, ensuring that your pool is installed correctly and efficiently. We take great care to ensure that every detail is perfect, from the placement of the pool to the finishing touches.
As a swimming pool builder, we are committed to providing our customers with the highest quality products and services. Our in-ground fiberglass pools are designed to provide years of enjoyment for you and your family. With minimal maintenance required, you can spend more time enjoying your pool and less time worrying about upkeep.
Installing a swimming pool is a significant investment, which is why we are committed to providing our customers with exceptional service and support every step of the way. From the initial consultation to the final installation, we work closely with you to ensure that your pool meets your expectations and fits within your budget.
If you're looking for a custom pool installation in the Stanton, TN area, look no further than Catalina Pools. Our team of experts is here to help you create the backyard oasis of your dreams. Contact us today to schedule a consultation and learn more about our fiberglass pool installation services.